FIND YOUR PASSION & LIVE YOUR PURPOSE AT
New Hope Ministries is a place where you feel loved and wanted the moment you walk through the doors. Here you will find a place where you can discover who you are in Christ and realize practical ways you can live out your purpose in your everyday life. You will will learn God's Word and its relevance in today's world.
At New Hope, we believe in ministering to the whole person--mind, body, and spirit. We also believe in food, fellowship and having fun. Throughout the year, we sponsor a host of events for the entire family.
Mon, Jun 20

New Hope Ministries

Free breakfast and lunch for children 17 and under, Monday - Friday, from June 20 - August 12, 2022.

Fri, Jul 08

New Hope Ministries

A concert to raise money for the students of New Hope Christian Academy featuring Chosen Too.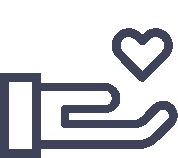 ...we must help the weak, remembering the words the Lord Jesus himself said: "It is more blessed to give than to receive."
Keep in touch!
Subscribe today to get email updates from New Hope Ministries