FIND YOUR PASSION & LIVE YOUR PURPOSE AT
New Hope Ministries is a place where you feel loved and wanted the moment you walk through the doors. Here you will find a place where you can discover who you are in Christ and realize practical ways you can live out your purpose in your everyday life. You will will learn God's Word and its relevance in today's world.
No upcoming events at the moment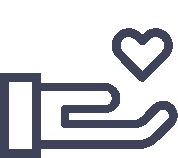 ...we must help the weak, remembering the words the Lord Jesus himself said: "It is more blessed to give than to receive."
Keep in touch!
Subscribe today to get email updates from New Hope Ministries